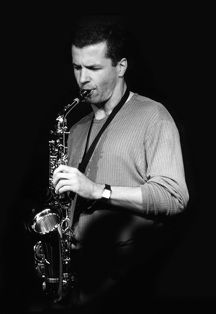 Douglas Little - Director / Saxophone / Flute
 
Doug Little is regarded as an elite jazz musician, an exceptional composer, and a top educator.  He has appeared on over 20 CDs and performed throughout the United States, Europe, and Asia. Little's background includes study with jazz Grammy winner Joe Lovano as well as 8 months of music research in Cuba and 3 months of research in Brazil. He currently leads the ensembles Charanga Tropical, Seven Steps To Havana, and the Doug Little Jazz Quartet. Little founded the Twin Cities Jazz Workshop and has served as its director since its inception in 1996. In addition to his Workshop activities, Little has taught extensively in private lessons, leading master classes, and directing ensembles. For his artistic and educational activities Little has received support from the American Composers Forum, the Jerome Foundation, the Minnesota State Arts Board, the Metropolitan Regional Arts Council, the Minneapolis Arts Commission, the McKnight Foundation, the Bush Foundation, and the French Ministry of Culture. 
Zacc Harris – Guitar
 
Zacc Harris has gained a reputation as one of the area's top guitarists, leading a host of creative projects including Atlantis Quartet, recipient of a McKnight Performing Arts Group Fellowship. Jazz Improv Magazine says, "Harris delivers a sound that is lucid, clear... providing rich-sounding accompaniment, and well-crafted solos" while MPR News states, "Harris makes his own mark on standards with enough new hooks to keep jazz alive."  Zacc has taught privately for the past 12 years and is currently adjunct faculty in the music department at Hamline University in St. Paul, Minnesota.  Zacc is also a busy sideman, having performed and recorded with countless artists, including Debbie Duncan, Bruce Henry, Babatunde Lea, Eric Gravatt, Katie Gearty, Adam Meckler, John Starkey, Jay Epstein, Nancy Harms and more.

 A graduate of Southern Illinois University, Zacc has studied privately with Adam Rogers, Jonathan Kreisberg, and Fareed Haque.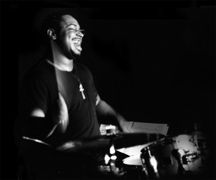 Kevin Washington – Drums
Kevin Washington was born in 1975 in Detroit, Michigan to musicians and music scholars Donald and Faye Washington. His musical career began at the age of five with his first performances at the Detroit jazz festival. At 12 Kevin moved to Minneapolis and for college he moved on to New York City to study jazz at the New School. While in New York, Kevin taught rhythm section fundamentals at the Harlem School of the Arts. Kevin's talents as a drummer and composer have made him a favorite among musicians and students. He has performed with John Coletrane's last bass player, Reggie Workman, and in Minnesota is best known as the drummer for Cuban pianist virtuoso Nachito Herrera. As a teacher Kevin has helped trained hundreds of young drummers in both New York City and the Twin Cities. He is currently on faculty at McNally-Smith College of Music.